Good morning everyone. I'm super excited today because I have Deniece, from This little Piggy Reads, guest blogging for me! She's wonderful and I know you are going to love reading her blog post!
Today I'm here Guest Blogging for Shanon at A Day in The Life of a Title 1 Teacher. I also teach at a Title 1 School (in Texas). For 9 years I was a Reading Teacher, but this year I'm living my dream of working with GT Students. My gifted students often express their favorite thing about coming to my class is being challenged. A quick way to challenge students in an inclusion classroom is through early finisher activities.
Two years ago, we were given a list of requirements and people would come around with checklists to make sure we had fulfilled the requirements. I, of course am a "rule follower" so I always had the requirements fulfilled.
One of our major requirements that year was to have Early Finisher Activities. I chose to put up a BOGGLE board. I'm sure you've seen them on pinterest. The results...my students absolutely LOVED it. They loved competing and finding words worth 5pts. I gave out prizes (usually a pencil, eraser or a peppermint) immediately for students who found 5pt. words.
Today I am sharing a cute, winter themed game called SNOGGLE!
Do you have Fast Finisher Activities in your classroom?
How do you provide differentiation?
If you enjoyed this post and you like freebies,
my Facebook page is a great way to find me!
This Little Piggy only has 3 more days until Winter Break!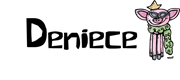 Head over to
Curious Firsties
to check out my guest blog post about asking and answering questions.