What a wonderful Surprise, Pili over at Glitter and Gradebooks nominated me for the Liebster Award! I started blogging almost a year ago and I can't believe how my little blog is starting to take off! I've loved the experience of collaborating with other amazing bloggers, participate in amazing giveaway and activities, and just having a place to record my thought about education. In order for me to accept this award, there are a few rules that I have to follow:
Link back to the blog that nominated me

Nominate 5-11 blogs with fewer than 200 followers

Answer the questions posted for me by my nominator

Share 11 random facts about myself

Create 11 questions for my nominees

Contact my nominees and let them know I nominated them!
11 Questions From Pili:
1. If you could have 3 wishes come true, what would they be?
I would wish for test scores to stop being the only thing that matters in education
I would wish to find my dream home (soon) and be able to afford it on a teacher's salary
and speaking of salaries, my final wish would be for teachers and law enforcement (my soon to be hubby is a police officer) to be paid better.
2. What is your favorite ice cream flavor?
I love ice cream! I don't know how I'm going to pick my favorite. I guess if I could only have 1 flavor of ice cream for the rest of my life I would say chocolate. You can never go wrong with a good ol' chocolate ice cream cone =D
3. What is your most irrational fear?
Just ask anyone who knows me, I HATE clowns!!!! I start hyperventilating, have asthma attacks, panic attacks, and just completely freak out if there is a clown near. They are so creepy!
4. What is your favorite piece of clothing to wear?
My hat. I have an old navy blue hat that I wear everywhere! I've been wearing this hat since high school (over 8 years now). I just love throwing my hair in a pony tail, and sticking my hat on. I don't know why I love it so much, but it's my signature piece of clothing.
5. What is your favorite quote?
Honestly, I don't have a favorite quote. I read so much that I have a love for so many quotes and they constantly change. Right now I love this quote by Jane Austin:
"I declare after all there is no enjoyment like reading! How much sooner one tires of any thing than of a book! -- When I have a house of my own, I shall be miserable if I have not an excellent library."

―

Jane Austen

,

Pride and Prejudice
6. What is your favorite movie?
I don't have a favorite movie, I have a favorite series. Do you think you can guess it? I'm a product of the late 80's, these movies come from a very popular set of books that began being published in the 90's, there are 7 books and 8 movies. Any guesses? Ok I'll just tell you! Harry Potter! I'm such a H.P. nerd! I've been to every Midnight showing of the movies since the first one came out. I've watched them all probably a total of 100 times (no, I'm not joking!) I usually end up watching each movie about twice a month =D
7. If you had your own TV show about anything, what would be your intro song?
My Hallelujah Song by Julianne Hough
8. What is your guilty pleasure?
Coffee! I drink it all day! The warm, sweet, delicious, creamy, brown, liquid is the best invention ever. Add a little hot coco mix and a dollop of whipped cream to the top and you have heaven in a cup.
9. What is your favorite flower?
My favorite flower is the Stargazer Lily
10. If you could have an outdoor adventure (ex: hiking, backpacking, surfing, diving) and all expenses were paid, what would you do?
I would like to hike through the forest of Guyana "The land of Many Waters" (where my fiance's family is from) and see as many of the waterfalls I could! It's such a beautiful county!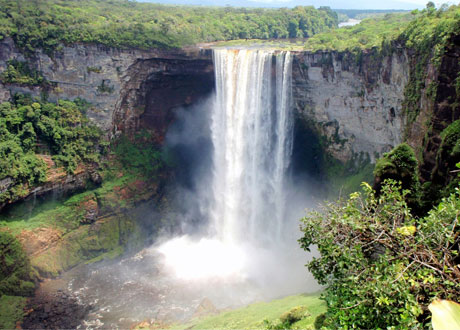 11. What was your favorite book as a child?
Curious George. I still have my original copy that my parents gave me as a child. I just loved how he was always having an adventure, getting into trouble, but fixing his mistakes.
11 Random Facts About Me:
I love the smell of fresh cut grass

I've always wanted a pet monkey

I have a freckle on my big toe

My favorite colors are black and pink

Reading is my favorite past time

I can cook a mean Pumpkin Coffee Bread completely

from scratch

I've only been to 8 states in the US

I've been to the Bahamas 2 times

I took my first plane ride at the age of 24

I'm allergic to Coconuts and Yellow Gold

I was attack by a Turkey my freshmen year of high school
11 questions for my nominees:
What's one of your funniest teaching moments?

Have you traveled outside of your home country?

If you could be on a talk show or reality show which would it be and why?

What made you decide to start blogging?

If you could have any superpower what would it be and why?

What actor/actress would you want to portray you in a movie?

What's your favorite book?

What is your spend your free time?

If you could go anywhere in the world where would you go?

If you could have dinner with anyone in the world, alive or dead, real or fictional, who would it be and why?

If you didn't teach, what job would you have?
My Nominees: